The 2014 Public Sector for the Future Summit:
Creating the Agenda
When & Where
June 10-12, 2014
Harvard University
Cambridge, MA
View the Post-Summit Report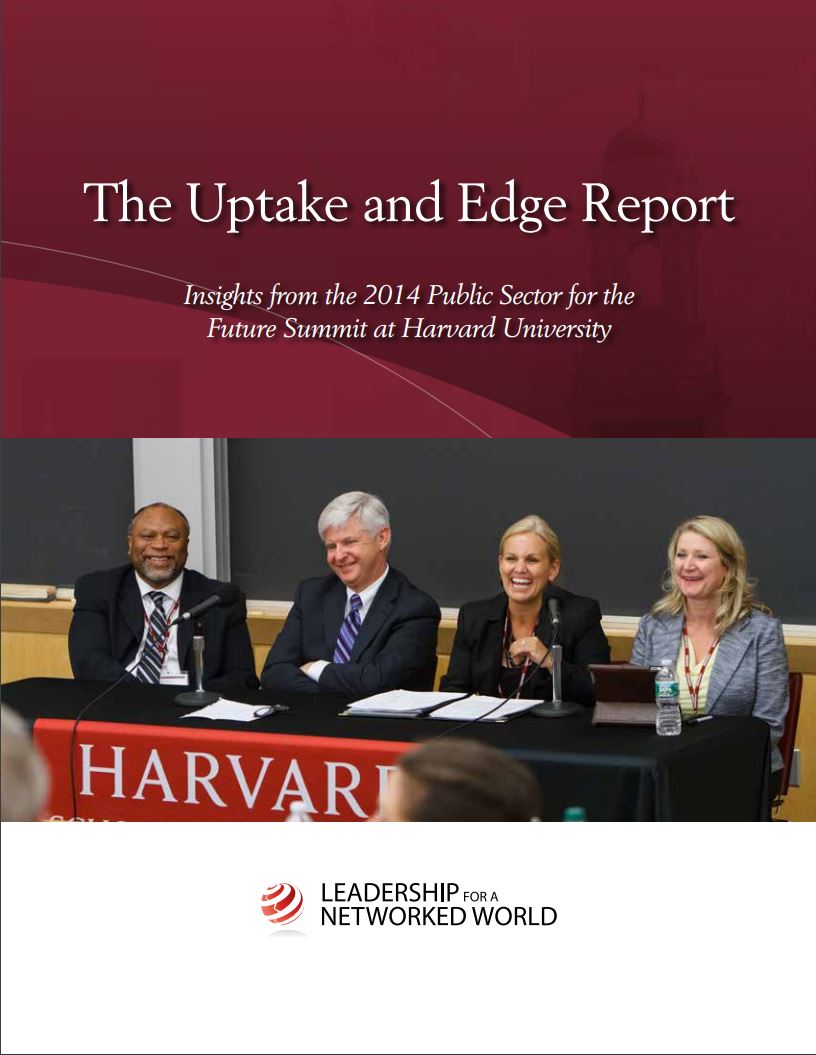 About the Summit
Leaders in the public sector have worked hard – very hard – to respond to the major structural and social challenges of this new era. New operating models and innovations such as shared services, lean business processes and cross jurisdiction collaboration have made great headway in driving government efficiency. Yet more ideas and strategies are needed. We must not only do more with less, but also build public trust and value. So what does this new future of government look like?
To address this pivotal question and create the agenda for change, public sector leaders are convening at Harvard University for the 2014 Public Sector for the Future Summit: Creating the Agenda. The Summit will not only help participants adopt and implement near-term innovations, but also learn about long-term solutions and the leadership strategies needed to deliver a more efficient, effective and responsive government.
At the Summit we'll delve into what's on the "Uptake" – innovations and business models that require robust leadership to implement yet are proven to increase effectiveness and efficiency. In addition, participants will grapple with what's on the "Edge" – innovations and business models that are still emerging, yet are poised to deliver dramatic improvement in public value.
The Summit agenda is created in collaboration with public officials who have both policy and operational leadership roles, and integrates insights from Harvard faculty, researchers and industry luminaries. Together, participants will learn and share practical tools to sustainably transform their public enterprises and the leadership skills to deliver public sector value for the future.