Latest Insights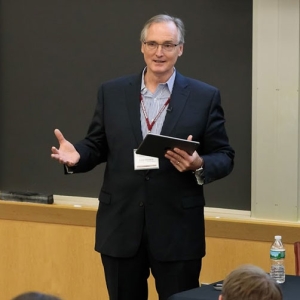 In fall 2014, Mark Stutrud was fishing for salmon in Michigan's Pere Marquette River when a colleague introduced an intriguing but fraught proposition: interviewing to become the CEO of Lutheran Social Services of Illinois (LSSI), the largest statewide social service agency in the state. As Stutrud...
Videos from Past Events
U.S. Department of Veterans Affair
Illinois Department of Innovation & Technology
Georgia Department of Administrative Services
Research & Frameworks
LNW's applied research and programs focus on the challenges and opportunities posed by social, economic, and technological change, and the organizational innovation and transformation required to create sustainable public and private value.