The 2016 CFO of the Future Summit:
Creating Value in a Digital Age
When & Where
May 18-20, 2016
Harvard University
Cambridge, MA
View the Post-Summit Report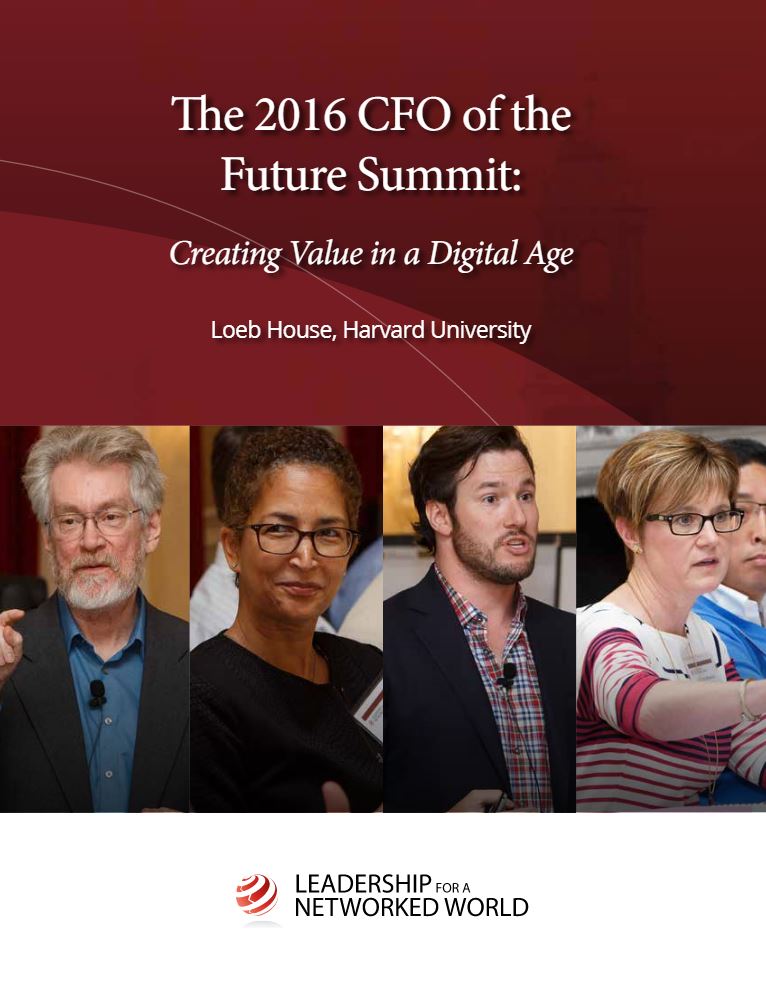 About the Summit
Chief financial officers are facing an era of disruption: a time when forces and factors such as macro-economic shifts, global regulatory flux, digital tools and e-currencies, data and analytics, behavioral economics, and an information-savvy customer base will drive a surge of new service demands and upend outdated corporate financial models. While disruption will bring formidable challenges for finance leaders, it will also create an unprecedented opportunity to not only ensure new levels of compliance, but also drive growth and enterprise value.
To help current and next generation chief financial officers meet the demands of this new era, the Technology and Entrepreneurship Center at Harvard and Leadership for a Networked World, in collaboration with Accenture Strategy, are convening the 2016 CFO of the Future Summit: Creating Value in a Digital Age, to be held May 18 – 20 at Harvard University in Cambridge, Massachusetts.
The Summit will focus on the strategies and skills chief financial officers need in order to effectively address questions such as: What strategies and methods should I employ to optimize current operating models and modes of value creation? How do I develop and incubate new and disruptive business and financial models? What methods can be used to align and adapt the enterprise to new forms of value creation? What skills, competencies, and relationships must the next generation chief financial officer acquire?
This Summit will bring select private sector financial executives, industry experts, and leading academics together at Harvard University to understand the changing environment in finance, learn about and share ideas on emerging business models, and prepare the next generation of chief financial officers.Mens Trainers