The 2016 Federal Leadership Summit:
Harmonizing Data, Shared Services, and Culture
When & Where
March 03-04, 2016
Washington, DC
Washington, DC
View the Post-Summit Report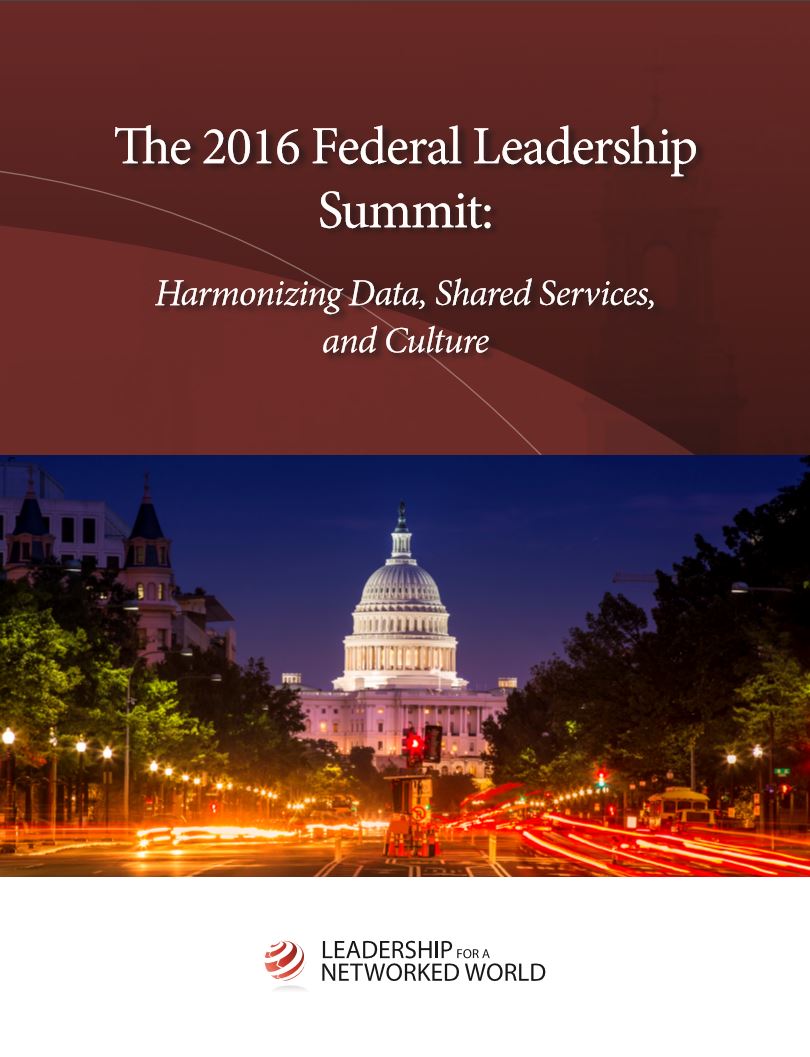 About the Summit
Federal leaders are on the cusp of achieving dramatic new levels of organizational capacity and outcomes. With the take-up of digital business models and shared services, agencies have moved to become more effective, agile, transparent, and citizen-centric. Yet far too often, new capabilities are thwarted by calcified institutional designs and organizational cultures. To achieve the full potential of this new data-rich, analytical world, agency leaders must now move to adapt their people, teams, and overall culture to new ways of working, collaborating, and producing public value.
To help federal leaders move forward on this challenge, Leadership for a Networked World and the Technology and Entrepreneurship Center at Harvard, in collaboration with Booz Allen Hamilton, are convening senior-most leaders for The 2016 Federal Leadership Summit: Harmonizing Data, Shared Services, and Culture. This invitation-only Summit, to be held at the American Institute of Architects in Washington D.C. on March 3 – 4, 2016, will provide an unparalleled opportunity to learn from and work with federal peers, Harvard faculty and researchers, and select industry experts on methods for adapting organizational culture to a new era of data-intensive government.
At the Summit, participants will learn and work together on four key leadership strategies:
Leveraging data and analytics to enable new capabilities in structures, systems, and people
Preparing organizational culture for new data-centric business models and shared services
Fostering cultural change and innovation via a range of change management techniques
Sustaining new capabilities and cultural attributes via adaptive leadership strategies
The Summit is designed as a leadership retreat and workshop, in which case studies, peer-to-peer problem-solving sessions and plenary sessions will be used to drive real progress on the digital initiatives that are critical to improving government effectiveness, efficiency, and outcomes. Participants will leave the Summit with newfound insight, strategies, and tools to lead their organizations to new levels of performance.New Arrivals