The 2018 CFO of the Future Summit:
The Next Frontier of Value Creation
When & Where
May 16-18, 2018
Harvard University
Cambridge, MA
View the Post-Summit Report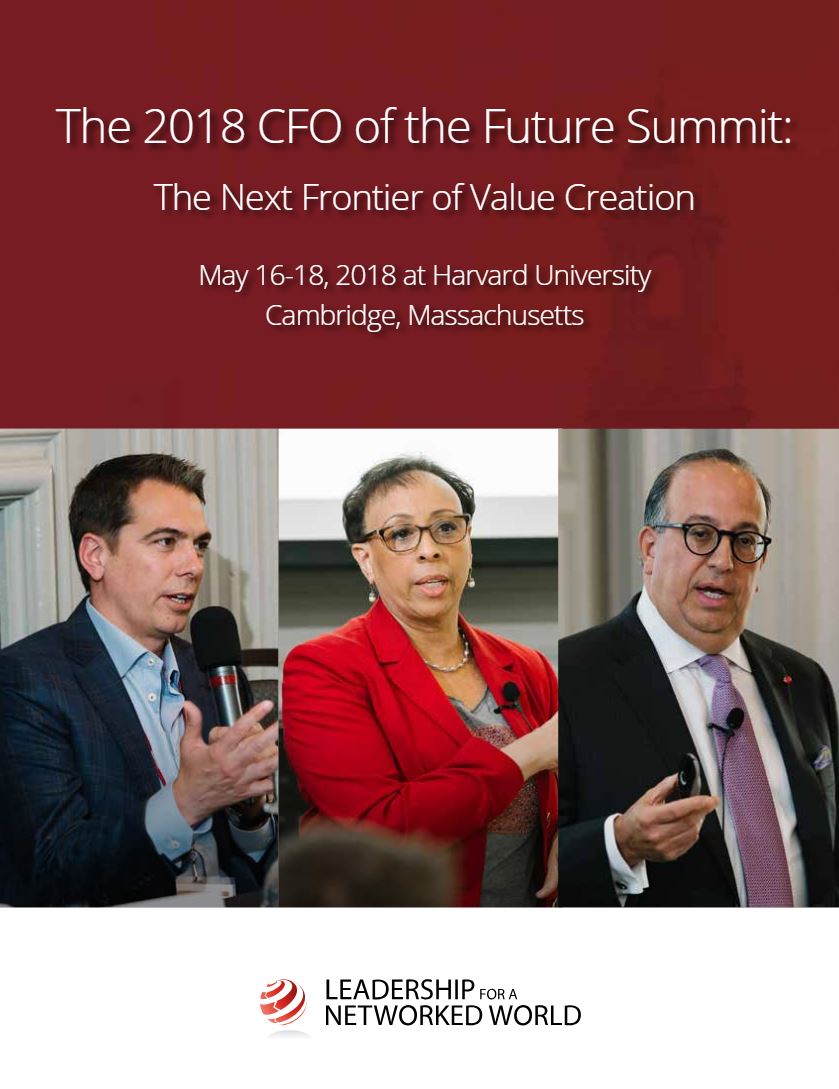 About the Summit
The next frontier of value creation will increasingly be built on ecosystems: a digitally-driven world where firm boundaries are blurred, multi-organization collaboration is the norm, data and analytics are the new currency, and customer outcomes are paramount.
For chief financial officers, balancing the spectrum of traditional and ecosystem-based business models will not only be game-changing, but also bring unprecedented challenges and opportunities. As industries and organizations begin to shift to more ecosystem-driven environments, the CFO growth agenda will need to pivot from firm-specific operations to ecosystem-wide operations, as well as from balancing customer value to maximizing ecosystem value. Throughout this evolution, CFOs will continue to reinvent firm-wide capabilities, build new collaborations and revenue models, deploy cutting edge machine learning and analytics, and cultivate human capital that can thrive in a rapidly evolving digital world.
To help current and future chief financial officers prepare for this next frontier of value, the Technology and Entrepreneurship Center at Harvard and Leadership for a Networked World, in collaboration with Accenture Strategy, are convening the 2018 CFO of the Future Summit: The Next Frontier of Value Creation, to be held May 16 – 18 at Harvard University in Cambridge, Massachusetts.
News