Redefining Leadership
Amid a turbulent and dynamic world, forward leaning Chief Financial Officers are turning change into reinvention, complexity into opportunity, and disruption into growth. These progressive CFOs are not only shifting their vision and mindset – but also redefining what it means to lead and create value for today and tomorrow. 
Redefining what leadership means is pressing for the world in general, yet for the pivotal role CFOs play in the world, the factors are vastly more complex. From the dramatic shifts in customer expectations and experience, to the value impacts of ESG, to the transformative traction of AI and digital technologies – the factors that CFOs must redefine and rebalance not only underpin an efficient and effective financial system, but also reinvention of the total enterprise.
Activating this new leadership equation will require CFOs to foster the energy, creativity, and endurance within themselves and their teams to learn and apply new capabilities, embrace data-driven insights and decision-making, collaborate in more robust and agile ways, and design new business models at a faster pace than ever before.
To help CFOs learn about and leverage this new equation, Leadership for a Networked World at the Technology and Entrepreneurship Center at Harvard, in collaboration with Accenture, are convening the 2024 CFO Forward Summit: Redefining the Leadership Equation, to be held May 8-10, 2024, at Harvard University in Cambridge, Massachusetts.
The CFO Forward Summit is a chance to step away from everyday responsibilities and explore ideas with an exclusive group of peers in an intimate setting. Programming focuses on personal enrichment and practical approaches for CFOs to:
Explore pressing issues with fellow CFOs, industry experts, and leading academics.
Develop solutions via immersive, peer-to-peer learning that can be applied today.
Examine personal growth and career goals and develop plans for achieving them.
Network with CFOs from across industries and maintain relationships going forward.
Earn continuing education requirement over a dynamic two-day session.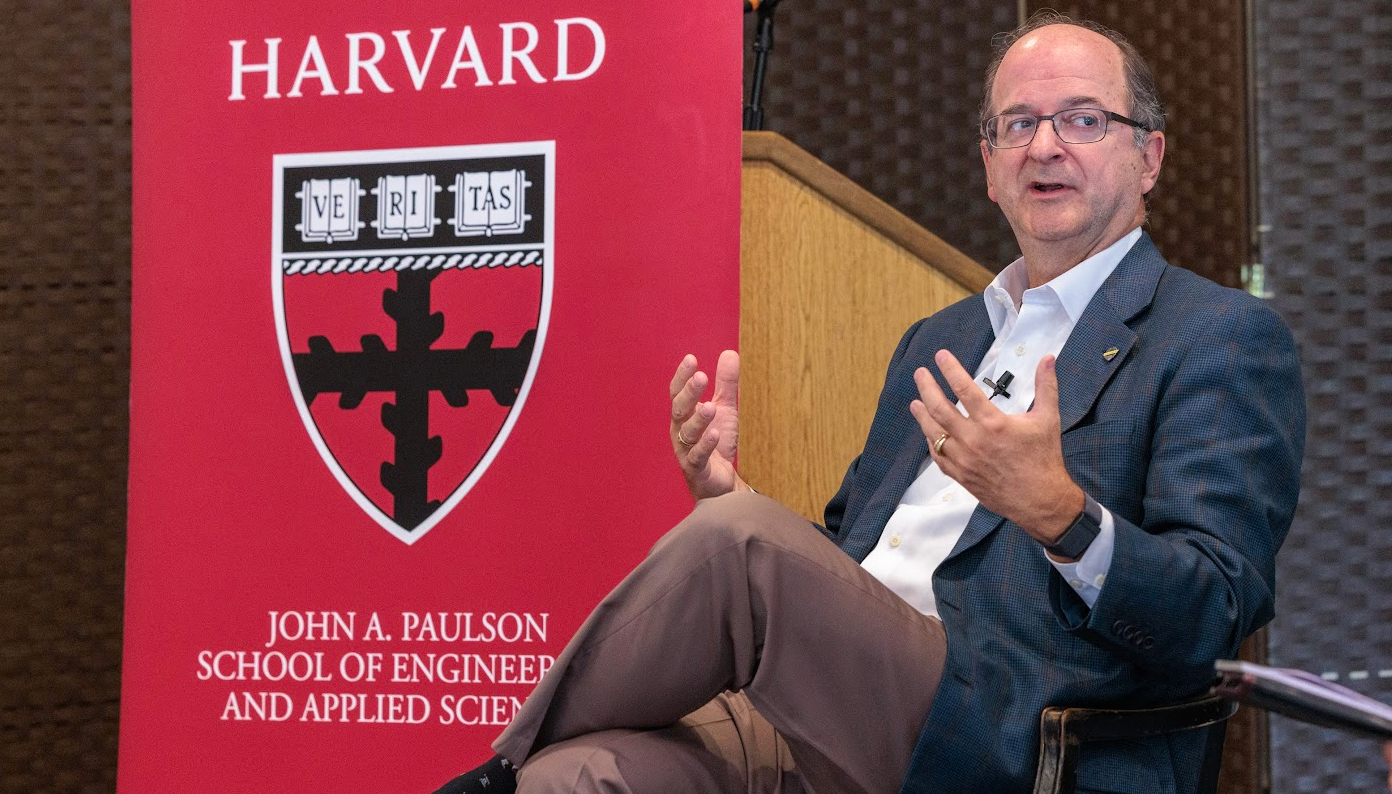 Stanley Black & Decker CEO Don Allan, at the 2023 CFO Forward Summit
About the CFO Forward Summit
The CFO Forward Summit is the foremost learning experience for CFOs focused on reinvention of the Finance function and the broader enterprise. The Summit combines case studies from current executives, insights from Harvard faculty, and expertise from industry experts. Summit attendees learn through case studies, peer-based problem-solving, and topical workshops designed to create transformational solutions.
Admission & Participation
Summit participation is limited to Chief Financial Officers. This event is supported by the hosting and collaborating organizations, so there is no tuition or fee to attend. Individual participants are responsible for travel and hotel arrangements, and related expenses.
Continuing Education Credits
Leadership for a Networked World, at Harvard University, will work with participants to obtain qualifying Continuing Education Units for engagement in the Summit. Participants should be sure to provide information on their membership in professional associations during registration.