The 2015 Human Services Summit:
Emergent Leadership: Turning Ideas into Outcomes
When & Where
October 23-25, 2015
Harvard University
Cambridge, MA
View the Post-Summit Report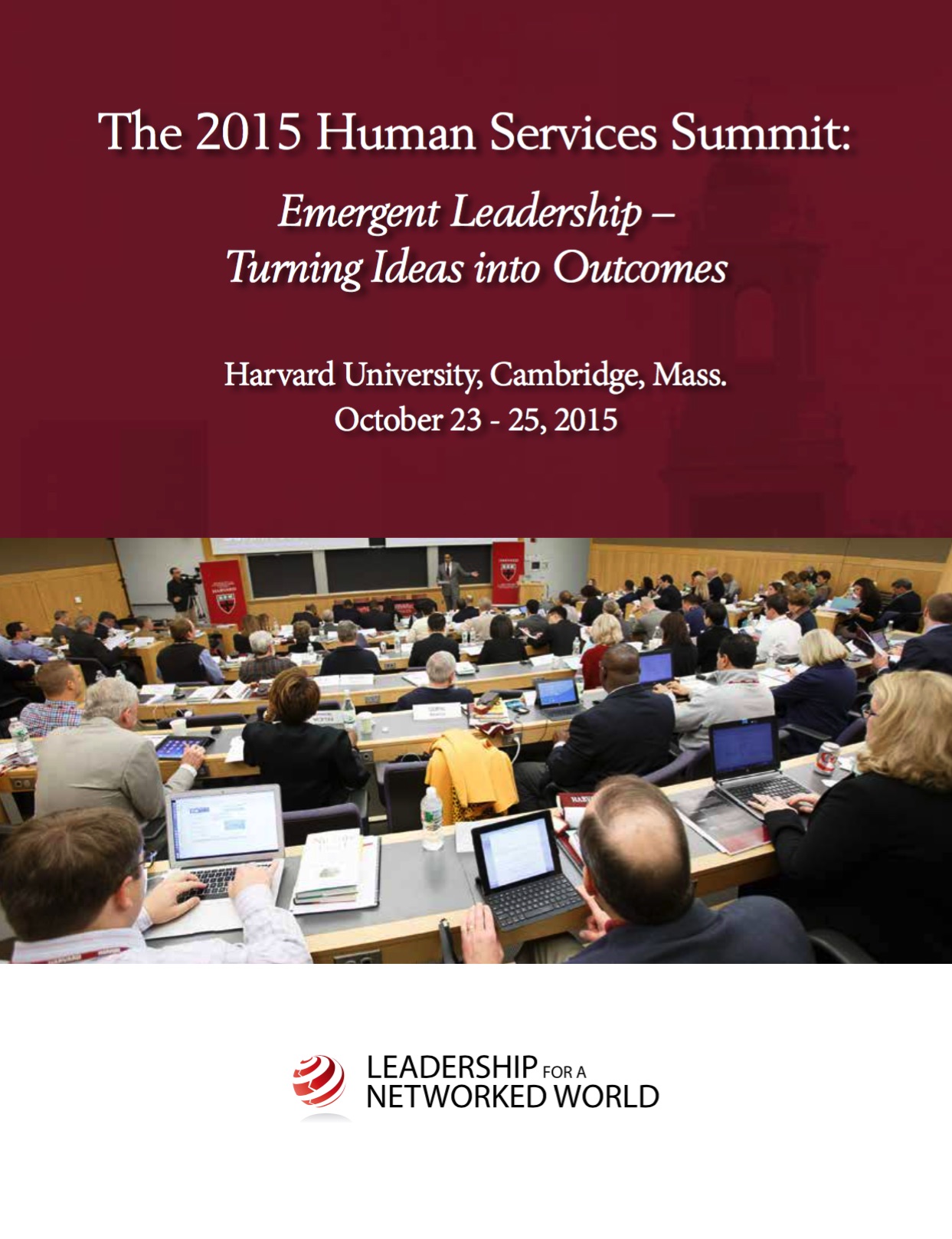 About the Summit
Today's human services environment is a turbulent one, comprised as ever of numerous and complex challenges. It also remains an environment ripe for path-breaking innovation and transformation.
Yet as leaders embrace the potential of emerging human services innovations, they come face-to-face with established institutions, business models, systems, and ways of measuring value that raise formidable barriers to adopting new methods.
To help human services officials work through these challenges and set a strategy, the Technology and Entrepreneurship Center at Harvard, Leadership for a Networked World and Accenture, in collaboration with the American Public Human Services Association are convening senior-most leaders for The 2015 Human Services Summit: Emergent Leadership - Turning Ideas into Outcomes. This sixth annual Summit, to be held October 23 – 25, 2015 at Harvard University in Cambridge, Mass., will provide an unparalleled opportunity to learn from and network with the world's foremost human services practitioners, Harvard faculty and researchers and select industry experts.
The Summit will feature practitioner case studies, ideation sessions and topical workshops designed to help participants lead their human services organizations up the Human Services Value Curve. Summit participants will gain membership to a community of peers and experts, and leave the Summit prepared and poised to capture emerging capacity, but also deliver new levels of outcomes and impact for society, communities, families and individuals.Nike Air Max 270