The 2017 Public Safety Summit:
The Dynamics of Culture and Capacity
When & Where
April 21-23, 2017
Harvard University
Cambridge, MA
View the Post-Summit Report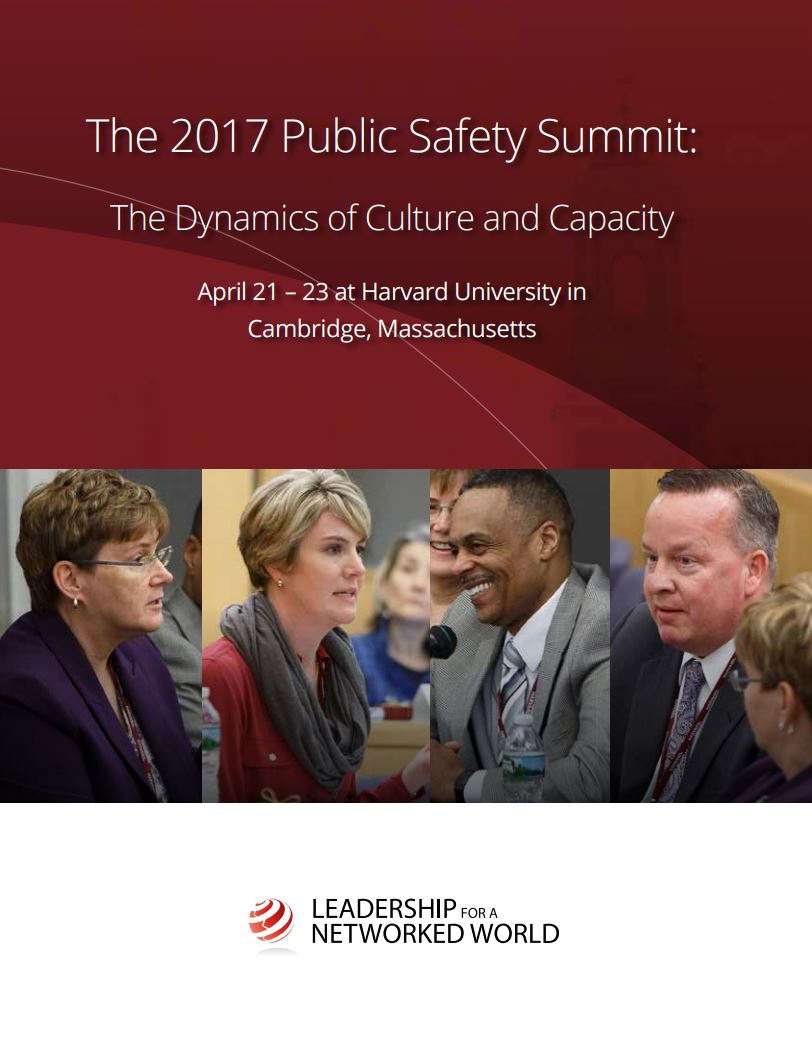 About the Summit
Amidst a turbulent environment, innovative public safety leaders are moving forward to achieve dramatic new levels of capacity and public value. Right now, for example, visionary chiefs of police are redesigning use-of-force policy and training to improve crime response and build community trust. Leading-edge public safety organizations are using social networks, data and analytics to understand crime patterns and respond proactively to community needs. And inventive policing leaders are collaborating across agencies, jurisdictions, and sectors to co-create solutions to community challenges.
Yet for even the savviest leaders, often the most challenging roadblock on their transformation journey is organizational resistance to change.
How do leaders in public safety address this challenge? Skillful leaders realize that driving innovation and change requires not only redesigning organizational structures, systems, processes, and human capital, but also harmonizing organizational culture with new ways of working, collaborating, and producing public value. In this endeavor, critical questions arise such as:
How do leaders create an environment of trust within their organization and its partners that fosters better creativity, experimentation, innovation, and communication?
What strategies and technologies are leaders using to reach across boundaries and cultures – to human services, to education, to juvenile justice, and to faith-based groups – in order to co-create new forms of public safety solutions?
How can public safety leaders align strategy and culture in order to not only improve operational performance, but also sustainably increase agility in policing structures, systems, and people?
To help public safety leaders work through these challenging questions, Leadership for a Networked World and the Technology and Entrepreneurship Center at Harvard are convening The 2017 Public Safety Summit: The Dynamics of Culture and Capacity to be held April 21 – 23 at Harvard University in Cambridge, Massachusetts.Nike Zoom Live 2017
Learn More about the summit