The 2018 Public Safety Summit:
Leadership in Turbulent Times
When & Where
April 20-22, 2018
Harvard University
Cambridge, MA
View the Post-Summit Report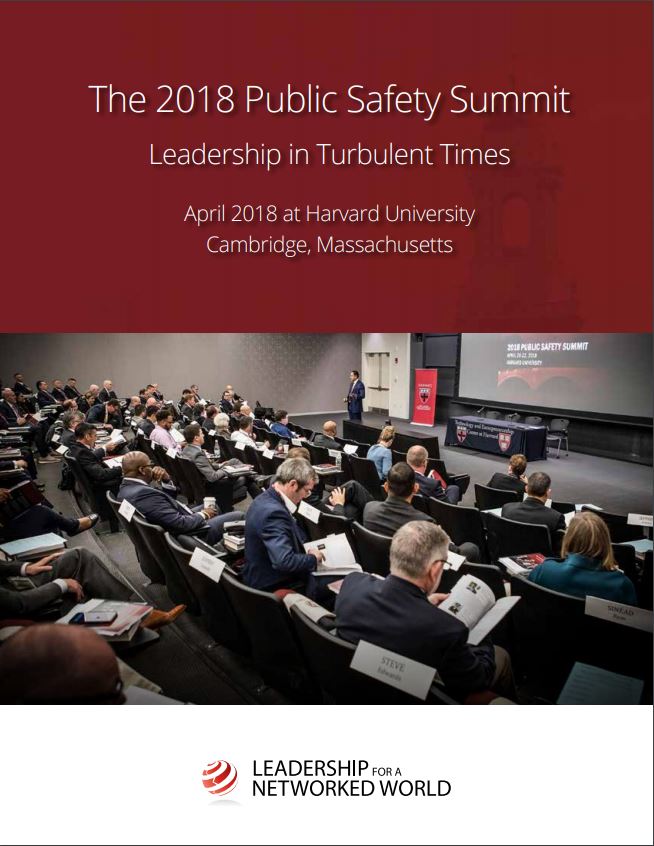 About the Summit
As the pace and power of social, political, and technological change accelerates in the world, citizens and stakeholders expect everything to happen faster – including the transformation of public safety and policing organizations.
This pace of change also creates a turbulent environment in which policing leaders have to manage the "political economy" surrounding them – including the competing demands of stakeholder groups, the need for delivering innovative new policing models, and the mandate to improve public trust and safety.
To help public safety leaders deliver results in these challenging times, Leadership for a Networked World and the Technology and Entrepreneurship Center at Harvard, in collaboration with Mark43, are convening The 2018 Public Safety Summit: Leadership in Turbulent Times to be held April 20 – 22 at Harvard University in Cambridge, Massachusetts.
At the Summit, participants will learn about and share best practices on leading innovation and transformation within a dynamic political environment as well as pacing the the level of change effectively. In particular, the Summit will address this critical issue from vantage points including:
• Strategy: How and where can policing structures, systems, and processes support sustainable operations but also innovation?
• Technology: What innovative data, analytics, and network-enabled solutions can bring newfound speed and agility to public safety operations?
• Human Capital: How should recruitment, hiring, and training of human capital change, and how can organizational culture become an enabler of progress?
• Leadership: How can public safety officials manage the political environment to ensure legislators, elected officials, and stakeholders are aligned?
This 4th annual Summit will bring together innovative and progressive public safety and justice leaders, along with leading academics and industry experts to learn and share ideas on how police chiefs, sheriffs, commissioners and other officials can respond to the changing demands of society, and transform their organizations, partnerships, operating models, and cultures to deliver improved policing outcomes and legitimacy. Sneaker