Enacting a New Vision
The world is demanding not only swift and robust response to crime, but also innovative and equitable methods of ensuring community safety. Incremental change won't be enough. Public safety leaders must activate a bold new vision.
A cornerstone of this bold vision will be to achieve an entirely new level of value, legitimacy, and trust in public safety. To accomplish this, leaders will be called upon to rethink policies and practices, embed new capabilities in the organization and workforce, establish innovative new partnerships and collaborations, and leverage digital tools to bolster capacity. To succeed in this transformation, leaders must also galvanize the support necessary to execute wide-sweeping changes.
To help public safety leaders meet this challenge, Leadership for a Networked World and the Technology and Entrepreneurship Center at Harvard, in collaboration with Mark43, are convening the 2023 Public Safety Summit: Activating a Bold Vision.  This event will bring together public safety and justice leaders along with leading academics and industry experts on April 21-23, 2023, at Harvard University in Cambridge, Massachusetts. Together, we will learn and share ideas on transforming public safety. In particular, the Summit will help address critical questions:
Leadership: How can public safety leaders balance addressing crime and experimenting with new public safety models to transform policy and practice, while navigating an uncertain political environment?
Human Capital: What steps can public safety leaders take to cultivate a culture that is not a limiting factor in change, but instead attracts and retains top talent, empowers people and teams to accelerate innovation, and supports a growth mindset?
Strategy: What changes to organizational design – including systems, structures, processes, and overall operations – will be essential in activating a bold, inclusive new vision for policing and public safety?
Technology: How can we responsibly leverage digital innovations – such as data and analytics, artificial intelligence, machine learning, and network-enabled platforms – to build the capacity necessary to address the daily realities of the job, while driving reform?
This seventh annual Summit will bring together innovative and progressive chiefs, sheriffs, commissioners, and other senior-level officials to learn and share ideas on what a vision for the future looks like, and how to lead their organizations and ecosystem partners there efficiently and effectively.
About the Public Safety Summit
The Public Safety Summit is the foremost academic research program and event for senior-most leaders to invent and realize the future of public safety and policing. To accomplish this goal, the Summit combines case studies from current public safety officials, insights from academic research, and expertise from industry experts. The Summit builds on and extends research from across Harvard University and features fresh case studies, peer-based problem-solving sessions, and topical workshops designed to create transformational solutions in public safety.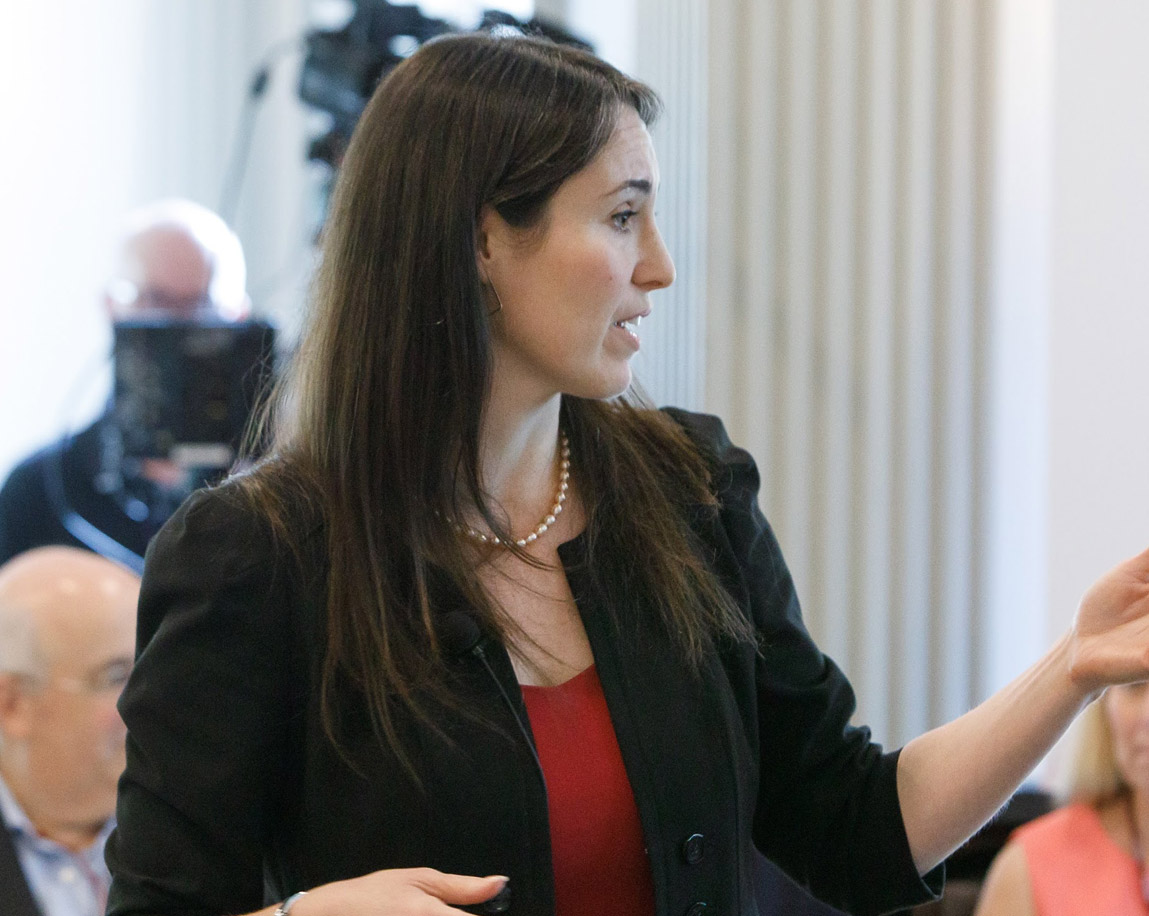 Who Should Attend?
Summit participants are senior-level public safety executives (Chief, Commissioner, Superintendent, Sheriff, etc.) in function, as well as "Chief Transformation Officers" in practice, who seek to improve organizational performance in the near term and redesign public safety for the long term.
Admission & Participation
The Summit is an invitation-only program for senior-most officials in public safety. Other applicants will be reviewed and accepted on a case-by-case basis, and according in part, to space availability. This event is supported by the hosting and collaborating organizations, so there is no tuition or fee to attend. Travel and hotel arrangements, and related expenses, are the responsibility of individual participants.