Executive Leadership Group Member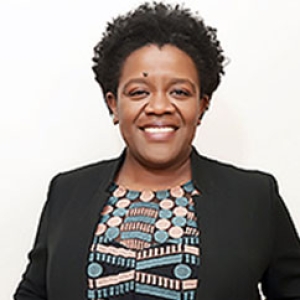 Michelle Rhone-Collins
Chief Executive Officer
LIFT
Michelle joined LIFT in 2012 as the Founding LIFT-Los Angeles Executive Director. Under her leadership, LIFT-LA has become the organization's largest and most financially successful operation. Michelle also seeded many of the program innovations that are now core to LIFT's nationwide program model, most notably the focus on an intergenerational approach to breaking the cycle of poverty that targets parents and children in the formative early childhood years. In 2017, Michelle was promoted to Chief Cities Officer, overseeing all of LIFT's regional operations and serving on the national Executive Team. In this capacity, Michelle was instrumental in developing LIFT's current strategic plan, which offers a bold vision to extend LIFT's direct services to 25,000 more parents and children and to launch a systems change strategy to reach the nearly 6 million families with young children living in poverty in the US. In January 2019, Michelle was promoted to the role of Chief Executive Officer.
Michelle's career has been defined by standing up for equity and access for disenfranchised individuals and communities. Prior to joining LIFT, Michelle spent nearly 20 years leading youth and community development efforts in New York and Los Angeles. She began her career working with homeless and runaway teens as part of the University Settlement House in NYC's Lower East Side. From there, she served in senior leadership roles at the Citizens Committee for New York City and the Beacon Community Center. She then moved to Los Angeles and led the New Vision Partners Youth Institute and, later, The Children's Nature Institute.
Michelle received her BA in Psychology from Duke University and Masters of Education in Psychological Counseling from Teacher's College/Columbia University with a focus on racism, racial identity and mental health. She lives in Los Angeles, CA, with her husband, Joseph Collins, the Executive Director of C5LA, and she is the proud mother of two beautiful children, Jeilani and Mikel, her ultimate source of motivation and inspiration.