Executive Leadership Group Member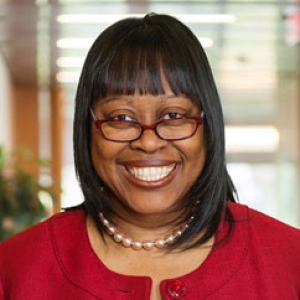 Raquel Hatter
Managing Director, Human Services Program
The Kresge Foundation
Raquel Hatter, Ed. D., is deputy director of the Human Services Program at The Kresge Foundation, which supports the advancement of human services organizations to accelerate social and economic mobility for people with low income. She has spent the past 25 years supporting adults, children and families through a variety of roles.
Most recently, Raquel served as commissioner of the Tennessee Department of Human Services where she identified ways to improve the outcomes for individuals and families across various support systems including child support, TANF, SNAP and vocational rehabilitation. . Under her guidance, the department adopted a two-generational approach to poverty which addresses the needs of children and parents simultaneously.
Raquel draws on her experiences as both a clinician and an administrator to be a leader and advocate for the human services field. She also brings expertise in public policy, transformational organizational change and management to both her role at Kresge and to the many boards, committees and task forces focused on Human Services on which she serves.
She has received numerous accolades for her work including the 2016 American Public Human Services Association State Member Award for Transforming Human Services and the 2014 Spirit of Crazy Horse Award from Reclaiming Youth International for her service to children, youth and families.
Raquel earned a bachelor of science in clinical community psychology at the University of Michigan, a masters in social work at Eastern Michigan University and earned a doctorate of education in children, youth and family studies from Nova Southeastern University.